These apartment types are similar to Type A. The living room with sitting and sofa bed is separate. The kitchen has a serving hatch and the floor plans of the bedrooms may vary.
Equipment
Apartment Type C & D
1 kitchen: dishwasher, microwave, fridge, crockery
1 living room with sitting area
1 bedroom
1 bathroom with shower and WC
Coffee machine / kettle
Cable TV
Balcony
Wi-fi internet access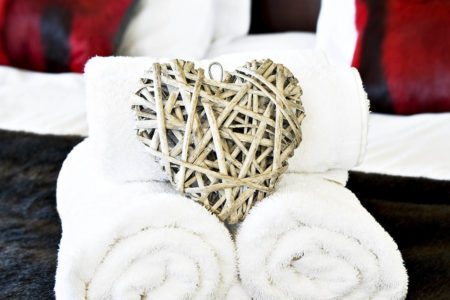 All farm products such as bread, milk, eggs, butter and jam are available (at extra charge) during your holiday.
You are welcome to use our farm garden.
Bed linen, table linen and towels are provided.
Free entry to the nearby bathing lake.